Learn German with WTG Academy!
WTG Consulting was established in 2013 as a Lebanese company under the Business name WTG Company. S.A.R.L. WTG Consulting is a German Company registered under the Name of Bahaa Eddine Abou Zaky in Rüsselsheim Germany, Registration number is 3007. USt.-IdNr.: DE311940373. WTG Consulting has a representative office in Rüsselsheim, Mainz, Germany.Our team supports and engages in starting business's as well as preparing students, employees, nurses, doctors, etc. for a successful start in Germany. We are responsible for consultation between Lebanon and Germany.
WTG Academy is a part of WTG Consulting Services, which was introduced in April 2014 offering the following intensive German course levels A1, A2, B1, and B2 with a duration of 6 -12 weeks /each. Including preparation courses for Goethe B1-, B2-exams, DAF, and Studienkolleg.
We offer a variety of intensive German courses regarding German for universities, German for business, German for medicine, and German for nursing.
Our Qualified Instructors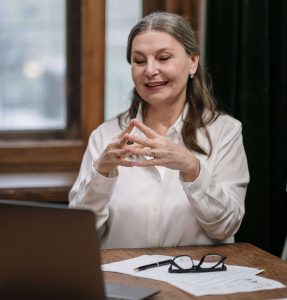 A smart teacher makes learning a pleasure! At the WTG Academy, we employ serious and well-thought-out procedures when hiring our instructors. WTG instructors not only teach in the courses, but are also available privately to introduce our students to the spirit of German culture.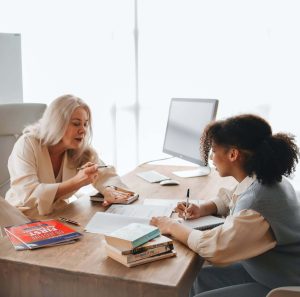 Several years of teaching experience.
Business experience.
Trained and tutored according to successive teaching methodology.
Well-organized.
WTG Academy Education Cycle
Our Learning cycle is coherant and well-organized, it deliveres the appointed concept using progressive teaching methods. The WTG-Academy instructors are experienced enough to counsel our Students and set them on the right path.
Our teaching program determines precisely the suitable German language level for learners.
Our instructors will tutor each student or participant and provide him/her with the necessary couching to help and assure they overcome linguistic and cultural gaps. The WTG Academy in Cooperation with WTG Consulting assign an instructor that will be guiding the learner, at his arrival,  on the basic needs, necessities, and rules that need to be taken into consideration for a successful and comfortable start in germany. This is undergone through visiting the various government offices, the university, the selected insurance company,  several grocery stores, and some cultural sites not to forget the place of accomodation as well. Eventually the instructor will sketch a map inwhich detailed directions and steps are depicted. These Steps should be strictly followed for a successful start on the path of the learner.
Bahaa Abou Zaky
CEO - Founder
BSc International Finance
Lillian Sobh
Operation Manager
Master in Technical Biology